Wicked Winter Carnival, December 8, 2008
We had a lot of help putting on The Wicked Winter Carnival. Please support them, too. You won't be disappointed.
The Friends of Arthur Machen Society
We appreciate the tremendous support and encouragement we have gotten from the Arthur Machen Society for this adaptation of The Great God Pan and for providing materials on Arthur Machen for the benefit.
The Bands:
Ingenious Whittler featuring Jeff Christian
The Pat Smillie Band
The Jujubes
The Hormones (Ramones Tribute)
The Performers:
James Anthony Zoccoli
Steve Pickering of Shanghai Low Theatricals
Andy Lawfer, Esteban Cruz, and the Game Show Show Girls of the Game Show Show
The Venue: Strawdog Theatre of Chicago
The Food
Chalkboard (Mac and Cheese with smoked gouda...mmm...)
Cy's Steak and Chop House

Silent Auction Donors:
Clive Barker
Kevin Anderson
Dave Dorman
Stuart Gordon
Comix Revolution
Maia Rosenfeld Photography
Improv Olympic, otherwise known as IO
Raffle Prize Donors:
Cinequest
Comix Revolution
Sourcebooks
Publicity: Denise Dorman of WriteBrain Media
And to the beautiful Maria Bortell and our friends who helped us all night long!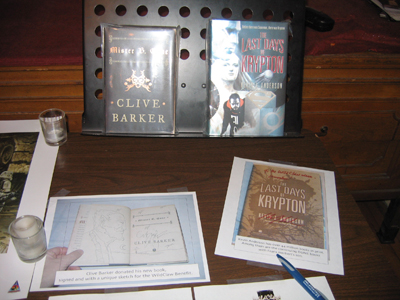 Four Moon Tavern, November 29, 07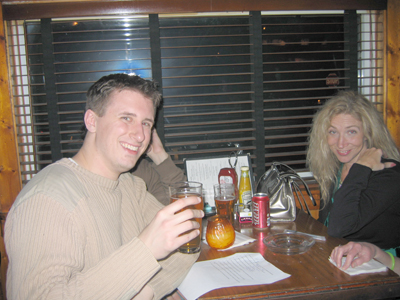 The Monster Bowl!
Saturday, July 31st, Timber Lanes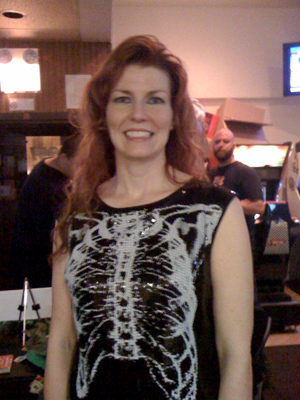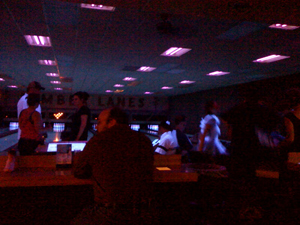 ZOMBIE BOWLING II: Dawn of the Dude
A Benefit for DEATHSCRIBE 2009
September 19, Timber Lanes


Bob, owner of Timber Lanes, checks out the entrance of The Dude


Timber Lanes rocks!


Getting made up as a zombie


The zombie makeup room


ZOMBIE BABY!


WildClawians Charley Sherman and Anne Adams


Maniacal Laugh Winner of the Dark Sky Films prize package
T's Bar and Grill, September 22, 08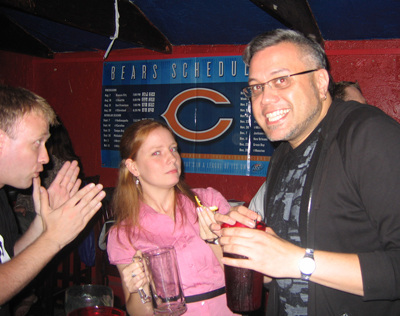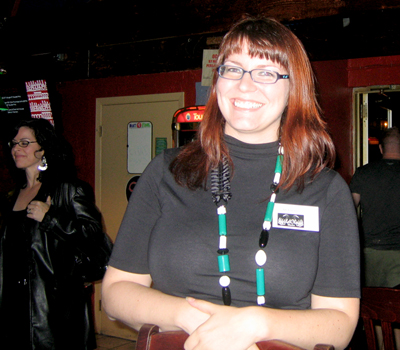 Four Moon Tavern, June 22, 2008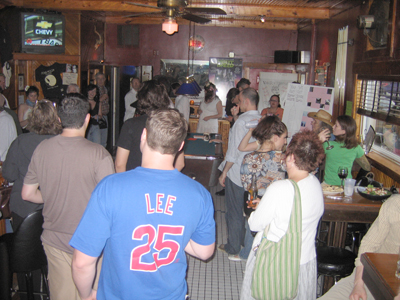 Thank you. Thank you and goodnight.
© 2008 WildClaw Theatre

All images and content belong to WildClaw Theatre.
If you want to use something from the site, please ask us or you may find the Hounds of Hell at your door.
And maybe some slimy tentacle demons of the Old Ones.
WildClaw Theatre is dedicated to bringing horror, science fiction, and fantasy works to the live stage.
We believe the fantastique holds intimate power in the realm of live theater and we aim to put it there.